---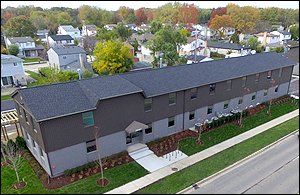 Eastwood Recovery Center at North Greenfield

Southfield, Michigan (Owned)
Delivered: October 2017
Total Cost: $2.80MM
• Plan: Acquire a mostly vacant and blighted 33,000 square foot office complex comprised of three separate buildings.  Perform complete improvements to one building and deliver to Ascension Healthcare, operating as St. John Providence's Eastwood Recovery Center.  Perform limited improvements to the other two buildings so they can be occupied by executive office users.
• Potential Deal Breakers: Overcoming the stigma associated with addiction recovery centers.
Result: Two of three buildings nearly fully occupied while the third building is being prepped for tenancy by a single user.
---