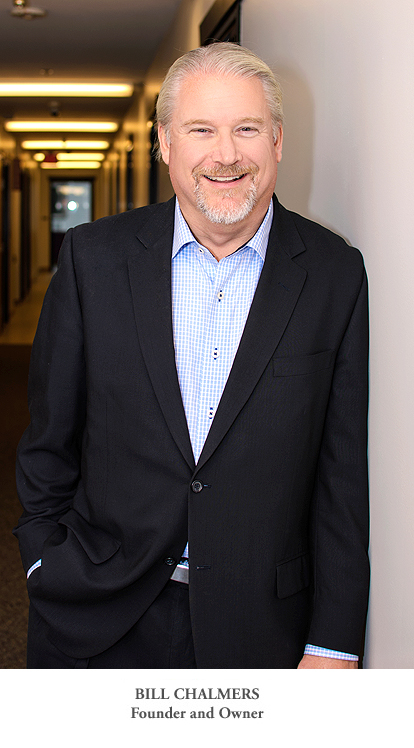 Led by founder and owner Bill Chalmers, Cartessa Real Estate Partners specializes in the redevelopment of buildings for healthcare use. Bill recently completed the comprehensive redevelopment of the 33,000 square foot office complex now named "North Greenfield". Ascension Healthcare, operating as St. John Providence's Eastwood Recovery Center, occupies one entire building and the remaining buildings are occupied by executive office users.
Prior to his healthcare work, Bill owned and developed 20 corners and outlots for national retailers like Walgreens, Starbucks, and AmSouth Bank (Amsouth was subsequently acquired and converted to Regions Bank). These developments were in Michigan and Florida and 15 were former gasoline service stations.
During the recession, Bill performed third party construction services for a highly dynamic construction firm, DA Contracting, headquartered in Southfield, Michigan. As project manager, Bill constructed over $50MM worth of ground-up retail and office renovation and always delivered on-time and on-budget. His successful projects include the ground-up construction of freestanding stores for Vibe Credit Union, Advance Auto, Aspen Dental and Vitamin Shoppe as well as retail centers occupied by Potbelly, Qdoba, Chipotle, Sherwin Williams, Visionworks and Supercuts. Additionally, he renovated most of the 100,000 SF River Ridge Office Center in Clinton Township, retrofitted a former fitness facility into a classroom building for Wayne County Community College, and renovated two buildings in Royal Oak's central business district: one for Vibe Credit Union and a complete retrofitting of the former Barnes & Noble building for tenancy by Vectorform and Buffalo Wild Wings.
Prior to founding Cartessa, Bill was responsible for the commercial real estate investment and development in Florida and Michigan for Pursuit Development Company. Under Pursuit, he was accountable for more than $60MM worth of retail development and he was in charge of acquiring land, performing due diligence, obtaining all entitlements, financing and overseeing construction and final deliveries. Bill created an ultra-niche for Pursuit's business by redeveloping 15 abandoned service stations into destinations for national retailers and their customers.
Before Pursuit, Bill produced for one of the nation's largest commercial real estate firms, Trammell Crow Company (TCC), for eight years. He held numerous positions and his last responsibilities at TCC included the execution of Trammell Crow's retail development efforts in the State of Florida wherein he delivered build-to-suit developments for Walgreen's Company. Before that, Bill was in TCC's brokerage division where his primary responsibility was serving as Real Estate Field Representative for ExxonMobil Corporation. For this account, Bill acquired and disposed of more than 25 ExxonMobil assets while gaining critical experience in environmentally impacted real estate.
Bill is a graduate of the University of Michigan and previously served as a Planning Commissioner for Shelby Township in Michigan. Recently, Bill was appointed to the Zoning Board of Appeals for Rochester Hills and the Public Safety and Infrastructure Technical Review Committee and previously served on that city's Brownfield Redevelopment Authority. More recently, Bill was elected Vice Chairman of the Board of Directors for Sacred Heart Rehabilitation Center and was a guest speaker at the the Ross School of Business at the University of Michigan.